SPECTACULAR EVENT ESSENS PICNIC 2017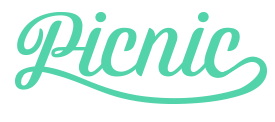 The spectacular ESSENS Picnic 2017 event took place on Saturday, April 22, 2017, at the ESSENS headquarters in Brno, and could be attended by any ESSENS Club member without any qualifying conditions, including no entry fees.
---
AND WHAT WAS TO SEE?

SELUZ`s representatives attended a seasoned workshop on new perfumes, BMW luxury cars were handed over, there was a popular ESSENS headquarters tour, fun with Photo Smilebox, refreshments and a rich accompanying program.
Because the whole event was carried out in a peaceful and friendly spirit, we are convinced that Club members enjoyed the event and went to their homes enriched with many new experiences and memories of pleasantly spent moments with ESSENS.
Finally, we would like to thank all the participants for their participation in creating a very pleasant, friendly and relaxing atmosphere during the whole day. Big thanks!
---